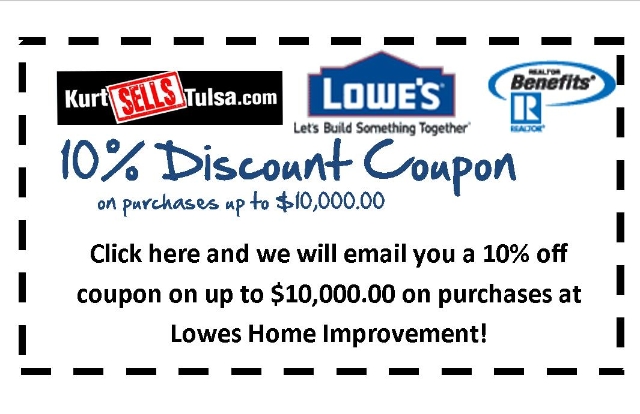 We have partnered with Lowe's Home Improvement Centers to offer you a great savings of 10% on purchases up to $10,000.00

If you are selling a home; repairs, updates and staging your home properly and getting it ready for the market can add thousands of dollars to the sale of your home.

If you have just purchased your home; You know there is always some home improvment that you want to make.

Or maybe you just want to fix up the home you have now.

Just click the coupon above and we'll get your 10% discount card to you PRONTO!